This Raschke's strategy does not require any indicator; it is short-term, intraday, based on the idea of the false breakaway of a range.
At the basis of this strategy lies the formation of a specific intraday candlestick. Particularly, a candlestick with a long body and short shadows. If the body takes up 80% or more of the candlestick, while the shadows constitute 20% or less, such a candlestick is considered to signal next day trades. Raschke noticed that, in such a case, a reversal of the market is highly probable the next day. Such a candlestick was named momentum candlestick.
After the momentum candlestick has formed, the next couple of days we should wait for the price to escape the limits of the closing price of the momentum candlestick for 20 points, and on the return of the price to the closing level open an order with a profit of 50% of the whole length of the momentum candlestick. The return will be to at least the center of the momentum candlestick.
The system is obviously simple. It may equally be used by beginners and professionals. Let us have a look at an example: a D1 of the S&P 500. The candlestick of September 20th, 2019 looks interesting, complying with all the requirements of the system.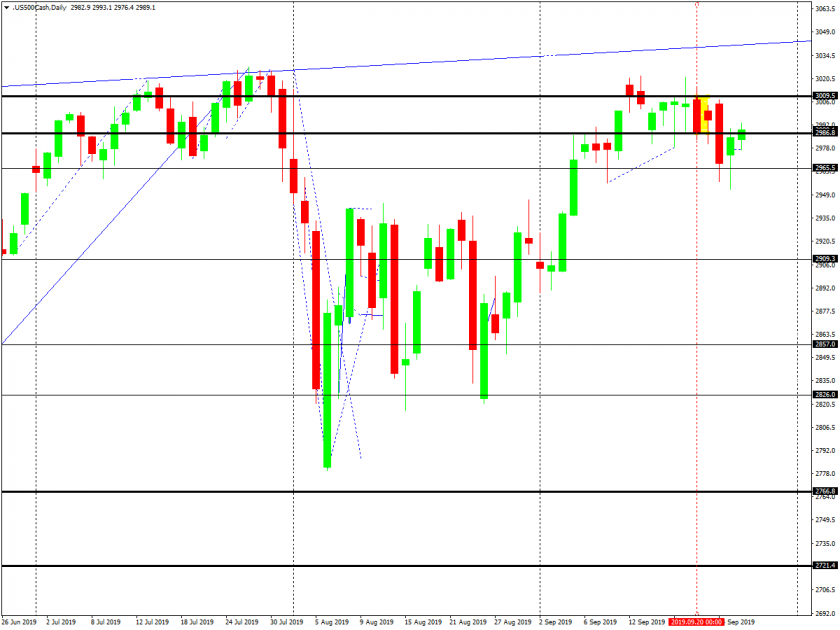 After the momentum candlestick has formed, we should move to H1. In Pic 2 you can see all the possibilities of using this system.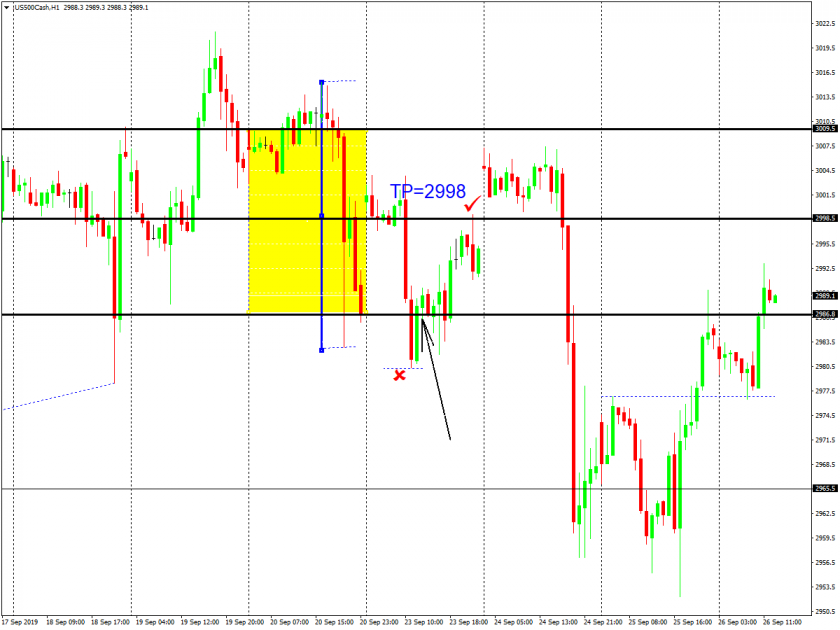 The market is breaking through the range in question top-down, declines for over 20 points and returns inside the borders of the range.
Right after the return you can start buying. The profit is right in the middle of the range. If the Take Profit is not triggered, the order is closed manually at the end of the session, at, say 23:59, a minute before the market closes. The signal in this strategy is valid for only a day. The 80-20 strategy is applicable to Forex as well.
Let us discuss another example of the USD/CAD on September 13th, 2019.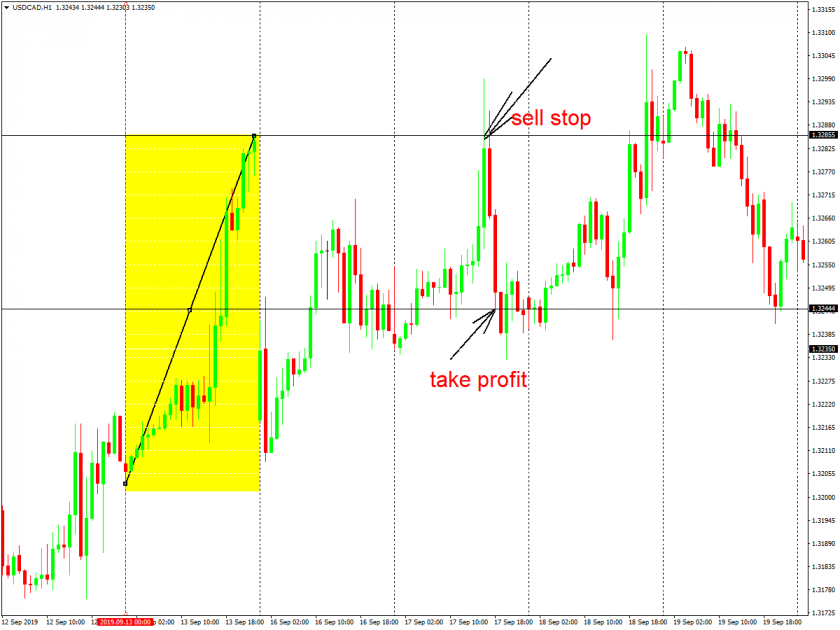 The condition is met on the second day after the appearance of the momentum candlestick. The market goes more than 20 points above the closing price of the momentum candlestick, and on the reversal, we can place a Sell Stop. You receive a profit after2-3 hours of trading. The Stop Loss must be placed above the maximum at the moment of the order being triggered.